A medical spa (or medspa) can be an excellent resource to help you look and feel better. But you may wonder what a medspa offers–or how to choose the right one.
Medical spas have grown significantly over the past decade. In fact, the growth of these specialized spas has slightly exceeded more traditional spas.
And for a good reason!
This guide will help you better understand med spas, the professionals that work in them, and the services they provide to enhance your natural beauty.
What is a Medical Spa?
Think of a medspa as two amazing services coming together: combining the clinical aspects of an aesthetic medical center with the fabulous experience of a day spa.
Medical spas provide nonsurgical treatments to rejuvenate your skin and body but in a more relaxed, luxurious environment. You still have licensed, thoroughly trained physicians and medical staff caring for you. You still get high-quality treatments and medications.
It's just that you're getting care in a place where you don't mind spending an afternoon.
You won't be flipping through an old magazine in a rigid chair while waiting for Botox or dermal fillers. Instead, you get an experience where you feel relaxed and comfortable.
When you walk out of a med spa, you feel rejuvenated and more confident–excited about your enhanced youthful appearance.
What is Medical Aesthetics?
Medical aesthetics is a broad term covering a variety of treatments focused on improving an individual's cosmetic appearance. Non-invasive anti-aging therapies are performed by qualified doctors, nurses, and other medical professionals who specialize in enhancing natural beauty and reversing the effects of aging.
Medical aesthetics can include treatments such as those offered at True Radiance:
Medical aesthetic treatments can also include:
Facials: Cleansing, exfoliating, and moisturizing the face to help improve the skin's appearance.
Microneedling: Inserting very fine short needles into the skin to boost collagen, encourage hair growth, or improve the look of scars.
Chemical Peels: Applying an acid solution to the skin to remove dead skin cells and improve the skin's texture.
Microdermabrasion: A minimally invasive procedure where the outer layer of dead skin cells gets removed. This helps to rejuvenate the skin.
Waxing: Using hot wax or strip wax to remove hair from certain areas of the body.
Eyebrow & eyelash tinting: Coloring the eyebrows and eyelashes for an enhanced appearance.
Laser Resurfacing: Using short, concentrated pulsating beams of light to help reduce facial wrinkles and skin irregularities.
Dermaplaning: Using a special blade to remove soft hair which makes the skin smoother.
How to Choose an Aesthetician
With more and more medical spas being established, you're probably wondering what you need to look for to find the right fit.
Here are 5 things you should consider when choosing a med spa:
Qualified Staff
Obviously, you want the people taking care of you to be licensed, experienced, and well-trained in the safest, most effective non-invasive anti-aging treatments.
Some aesthetic clinicians complete their training through an aesthetic program or cosmetology school. The training requires up to 600 hours of hands-on training and practice. Others have more extensive medical training, like doctors, dentists, and nurses.
You can usually find out a med spa staff's previous training by checking their website or calling.
Types of Products Used
Since you will trust these professionals to your skin and face, you want to be sure they are using the highest quality products and treatments available.
Again, this information can be found on their website or by calling. You may want to research the treatment options to understand the best methods and products to achieve your beauty goals.
Clean, Comfortable Environment
The medical spa you choose should be clean, neat, and sterile. It needs adequate lighting and equipment in pristine condition.
One of the main reasons people choose med spas over other clinical settings is the ambiance. They want that pampered experience with the little extra luxuries.
You want to feel like you're at home away from home–not an impersonal doctor's office.
References or Testimonials
The best way to see how an esthetician works: look at the results!
When researching, start with reading online reviews. You could usually get a pretty good initial feel from others' experiences. Also, check their website for before and after pictures.
If possible, find someone that has used the spa before to describe their experience–maybe a friend, coworker, or neighbor has an experience using an aesthetic clinician at a med spa you're interested in.
Feeling That "Right Fit"
Ultimately, you'll want to choose a med spa that you feel comfortable with. You should feel confident in the staff and their ability to provide you with the services you're looking for.
Here are some additional tips for choosing a med spa:
Do your research. Before you book an appointment, take some time to research med spas in your area. Read online reviews, compare prices, and look for med spas that offer the services you're interested in.
Schedule a consultation. Most med spas offer free consultations. This is a great opportunity to meet with the staff, ask questions, and get a feel for the med spa.
Ask around. Talk to your friends, family, and co-workers to see if they have any recommendations for med spas. They may be able to give you first-hand accounts of their experiences.
Don't be afraid to ask questions. Once you've chosen a med spa, don't be afraid to ask questions. The staff should be happy to answer any questions you have about the services they offer, the products they use, and the risks and benefits of the treatments you're considering.
Your Medspa in Carlsbad
True Radiance Aesthetics Medical Spa in Carlsbad is an upcoming, tight-knit community of clinicians and individuals passionate about bringing the best out of everybody.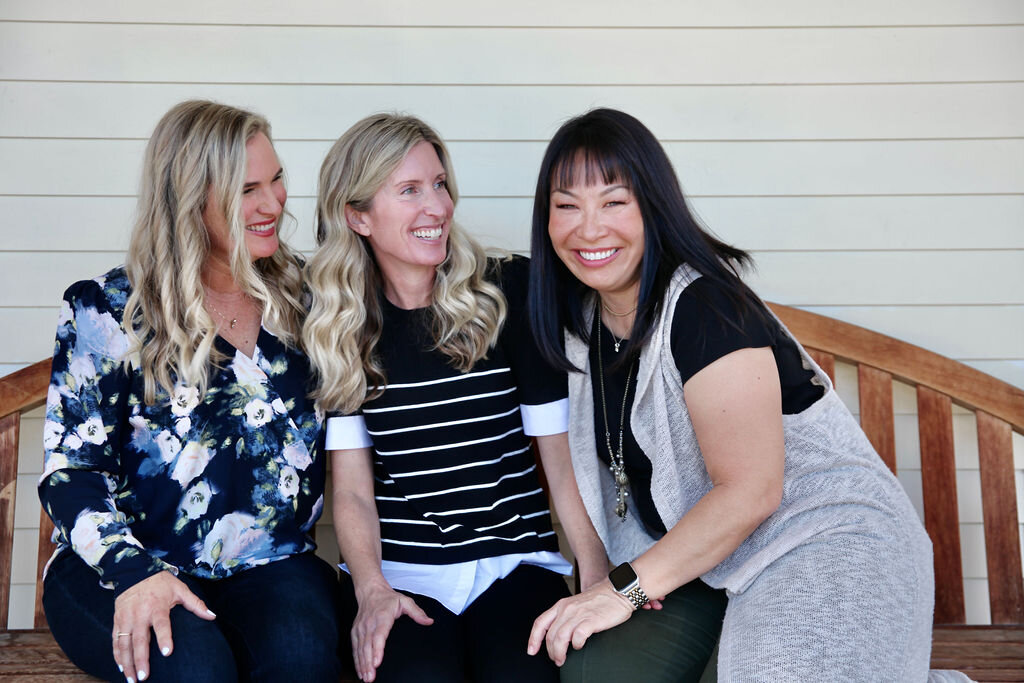 We believe laughter is one of the best medicines, so you'll hear plenty of it when you come by for your treatments. We want you to feel at ease, comfy, and thrilled to show off your enhanced beauty.
Life is more fun when we can encourage each other and lift each other up. We strive to create that environment every day for our clients. It's not just a med spa–it's a place where friends gather. We encourage you to come in with your friends or partner for a more fun and enjoyable experience.
Find out for yourself! Schedule a consultation today.